---
Extracts from journal/review by Mick Mercer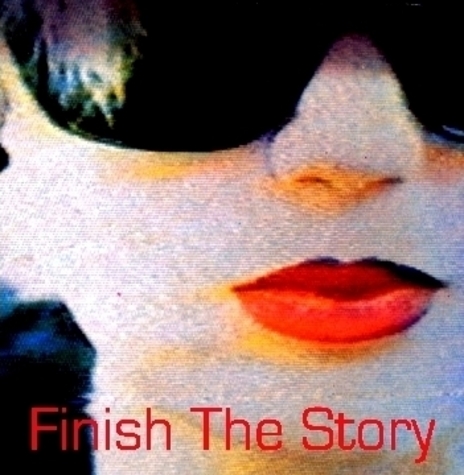 FINISH THE STORY
Live Bootleg (?)
It's rudimentary live recordings from two gigs, of a band I have written about many times before, so I won't reiterate anything other to point out that here we have a rare example of a band out of their own time, creating music during the early 80's more in keeping with late 90's for most people. They didn't exactly play many gigs so the fact any recordings exist is a miracle. I know I recorded them at the Ad Lib club myself but that tape has vanished through the mists of time.
Buy Disc (watch the video too!)
---
Extracts from journal/review by Mick Mercer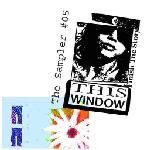 THIS WINDOW/FINISH THE STORY
The Sampler #05
M4tr
Back in July I reviewed this sampler, only for that to turn out to be a sampler of this sampler, and with almost entirely different tracks!!! (Has the world gone mad?)
The difference this time around, now their inclusion had been settled, is five Finish The Story tracks. Rejoice people, rejoice! 'Trapped In The Hometown' has a gauzy tangle of music behind slowly drawn vocals with its memorable guitar rising alongside and revealing a weighty variety of musical avenues to pull you down; the mood empty, or brightly in your face, a thoroughly diverting, divine encounter. 'Playing At Life' is even better with a mean throb, and more of his sublimely catchy, nagging guitar with Nicola's unusually piercing vocals and a weirdly spooky synth. 'Solace' is more relaxed, actually far more towards the This Window style, being like ambient bellows, billowing...........and there's an intriguing little slice called 'Ripples In The Water' at the end too.
..........the unique charms of Finish The Story are something which this trio could easily carry on today, so let's hope that works out. Put together they make sense, and not just when his curiously distinctive raged guitar style becomes sternly honed and oddly hypnotic.
A great little record.

---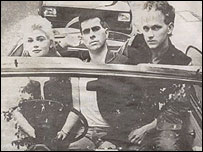 BBC online. September 2005. Great background and images a fresh look back.
---
June 2005 a retrospective look back at Finish The Story - Contemporary reviews and new updates.' The Mick 17'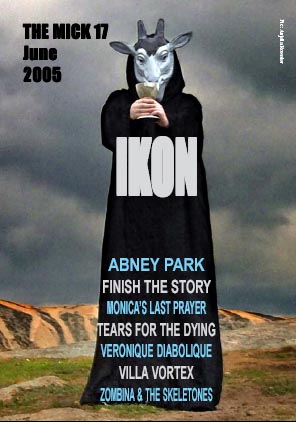 ---
FINISH THE STORY/THE DANCING DID.
Phoenix Club, Malvern (Record Mirror August 8th 1981)
WHERE LONDON gigs generally become dull, repetitive routines of expected dross, the rural areas seem to offer a more refreshing alternative.
The Phoenix Club turned out to be a flowery, decaying building stuck halfway up a hillside; access being via a labyrinth of subterranean passages from the local hotel below, through which a couple of hundred drunken misfits cantered; scrupulously clean punks. ungainly straights and a host of pristine, yet remarkably grotesque new romantics all destined for inebriated cavoration.
Finish The Story slipped onstage quietly and began laying into our eardrums with an unusual sound. A trio with a heavy keyboard slant and alternate bursts of lead or bass, the ruthless patterns were strangely offset by the vocals of the lead singer which were emotional but strident. The intriguing, almost unnerving, result was accompanied by their own video on the last song and the crowd were obviously impressed, even though the band weren't. Quite a debut.

---
Zig Zag SEPT 1981

The End..? I'm still shell-shocked. Finish The Story's debut gig was better than the second coming of Jesus Christ. Hastily flung together four weeks ago for this gig, they were raw, powerful and exciting. They're a three-piece band from such diverse Islands of Aptitude as Bromsgrove, Bristol and Evesham.

Fronted by the blonde and the beautiful Nicola (the Evesham ingredient, hostess at the notorious Vauxhall Inn), they skipped through a short set of six embryonic classics. The drum machine went places no drum machine has been before, Gary etched lines in the air on his keyboards (I thoughthe was touching em .. Mick), Pete murdered his rabid guitar in true Bauhaus style, and above it all Nicola's vocals soared clear and sane.

She bounced and bopped through the catchy "Chant of the Boxed-in Society", caused a major emotional earthquake with "Apparently He Couldn't Hear Me", bounded through "Inspiration Didn't Come Today" and "Alone With A Picture In A Matchstick Frame", forgot the words to "The Dodgy Concept", and . finally ended with "Playing At Life".

They left. the audience happy, if a little confused, Through the last two songs a video of unsurpassed excellence played. They were wonderful. What more can I say?

Next band up were Evesham's own Dancing. Did..(Cut!.... Ed).

SARA JONES